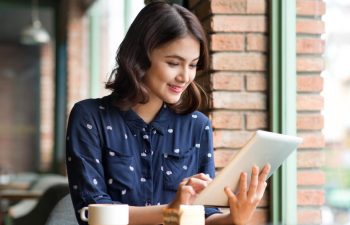 If you have one or more missing teeth, it can affect your smile, speech, and ability to eat and chew properly. Dental bridges are a popular restorative solution that can help close the gap and restore your smile. In this blog post, we will explore dental bridges, their types, the procedure, and how to care for them. If you're in Newington, CT, and considering dental bridges, the team at Green Meadow Dental will provide you with the information you need to make an informed decision.
What are Dental Bridges?
Dental bridges are a common cosmetic dental treatment that can help replace missing teeth and restore your smile. The bridge consists of one or more artificial teeth (pontics) which are attached to neighboring teeth or dental implants. Dental bridges can be used to replace one or more missing teeth and are a popular alternative to dentures and dental implants.
Types of Dental Bridges
There are several types of dental bridges available and your dentist in Newington, CT, will recommend the best option for you based on your individual needs. The most common types of dental bridges include:
Traditional Bridges: These bridges consist of one or more pontics that are anchored to neighboring teeth using dental crowns.
Cantilever Bridges: These bridges are similar to traditional bridges but only use one adjacent tooth for support.
Maryland Bridges: These bridges are made of a metal or porcelain framework that is bonded to the back of adjacent teeth. They are often used for front teeth and are less invasive than traditional bridges.
Implant-Supported Bridges: These bridges are anchored to dental implants rather than neighboring teeth and are often used when several teeth are missing.
The Procedure
The dental bridge procedure typically takes two or more appointments, depending on the type of bridge being used. During the first appointment, your Green Meadow dentist in Berlin, CT or Newington, CT, will prepare the neighboring teeth that will support the bridge. This involves removing some of the enamel from the teeth to make room for the dental crowns that will be placed over them.
Next, your dentist will take impressions of your teeth, which will be sent to a dental laboratory to create your custom bridge. In the meantime, a temporary bridge will be placed over the prepared teeth to protect them.
During your second appointment, your dentist will remove the temporary bridge and place the permanent bridge. Any necessary adjustments will be made by your dentist at this time to ensure the bridge fits comfortably and looks natural.
Caring for Dental Bridges
Dental bridges require proper care and maintenance to ensure they last as long as possible. You should brush and floss regularly and use a water flosser or interdental brush to clean under the bridge. It's also important to avoid chewing on hard or sticky foods that can damage the bridge.
If you experience any discomfort or notice any damage to your bridge, contact your dentist in Newington, CT, as soon as possible to schedule a repair.
Dental bridges are an effective solution for replacing missing teeth and restoring your smile. If you are in Newington, CT, and considering dental bridges, schedule a consultation with your Green Meadow dentist to determine the best option for you. With proper care and maintenance, your dental bridge can last for many years, providing you with a beautiful, functional smile.